On signing of the cooperation framework between Belarus and UNIDO
10.12.2020
On December 10, 2020, official ceremony of signing of the cooperation framework between the Government of the Republic of Belarus and the United Nations Industrial Development Organisation took place at the UNIDO's headquarters in Vienna. The document was signed by the Permanent Representative of Belarus to the International Organisations in Vienna Andrei Dapkiunas and UNIDO Director General Li Yong.
The new cooperation framework with UNIDO supersedes the program that has been in place since 2013. It will determine the directions for further expansion of interaction and joint work of Belarus with UNIDO in accordance with the priorities of socio-economic development of our country. The new framework is designed for five years and can be extended for the next period.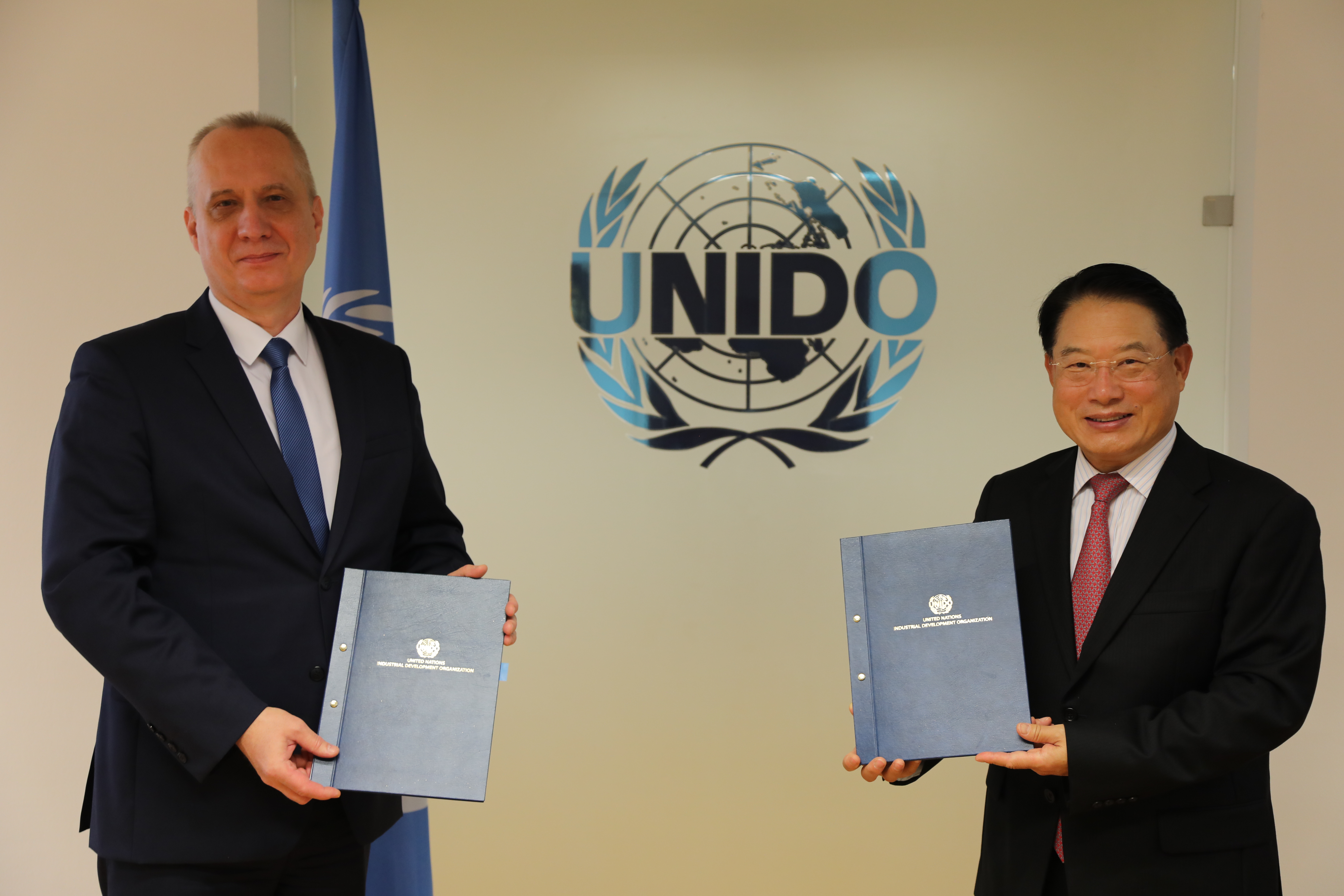 It is symbolic that the signing took place on the day when 40 years ago in New York Belarus put its signature under the UNIDO Constitution and became one of the founders of this UN specialized agency.
Throughout this time our country has consistently supported the UNIDO leading role in promotion ўа inclusive and sustainable industrial development worldwide, used the expertise and capability of the organisation to improve the competitiveness of its production and made it more environmental friendly, introduced modern technologies and standards.
In recent years, significant joint projects on modernization of enterprises-manufacturers of components for automotive sector, agriculture and food processing companies have been successfully completed in Belarus.
Striking example of our fruitful cooperation is the successful implementation of technical assistance project "Circular economy and new growth opportunities", carried out by the National Center for Resource Efficiency and Cleaner Production jointly with UNIDO and with the participation of international donors and regional partners.
This year Belarus also signed a new technical cooperation project with UNIDO aimed at leveraging the potential of the fourth industrial revolution and smart production with a total budget of 1 mln. USD. The project will start in the near future and will be the first practical step in the implementation of the new cooperation framework.