United Nations Industrial Development Organization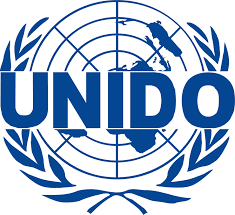 The Republic of Belarus has been a member of the United Nations Industrial Development Organization (UNIDO) since June 17, 1985.
The Belarusian side traditionally takes an active part in the work of the principal organs of the organization. The Permanent Representative of the Republic of Belarus to the International Organizations in Vienna, Ambassador Alena Kupchyna, was elected as a Chair of the 17th session of the UNIDO General Conference. Previously representatives of Belarus have not been elected to the positions of the chairs of the sessions of the main political bodies of the universal intergovernmental agencies of the United Nations system.
Belarus was elected as a member of the Industrial Development Board four times (1992-1995, 2000-2003, 2016-2019, 2019-2022), in 2016-2017 it was also a member of the Programme and Budget Committee. Belarus has been consistently advocating the strengthening the authority of UNIDO and its leading role in promoting inclusive industrial development, enhancing the competitiveness and environmental friendliness of industries, implementation of modern technologies and standards.
The UNIDO Strategic Framework for Partnering with Middle-Income Countries (GC.18/Res.9), developed on the initiative of Belarus and adopted by the General Conference in 2019, is aimed at taking into account the interests of this most numerous category of countries, which the majority of the organization's members belong to, as well as the effectiveness of UNIDO's efforts in the field of inclusive and sustainable industrial development.
On December 10, 2020, a new cooperation framework between the Government of the Republic of Belarus and UNIDO was signed. The framework takes into account the priorities of socio-economic development of our country and determines the directions for further expansion of interaction and joint work of Belarus and UNIDO. The new framework is designed for five years and can be extended for the next period.