65th session of the IAEA General Conference
20.09.2021
The 65th session of the General Conference of the International Atomic Energy Agency (IAEA) is being held from 20 to 24 September, 2021 at the Vienna International Center (Austria).
The Belarusian delegation at the main annual event of the Agency is headed by the Minister of Energy of Belarus Victor Karankevich.
In his speech at the plenary session Belarusian Minister highly appreciated the efforts of the IAEA to promote the use of nuclear technologies for the sustainable socio-economic development of the countries globally and the support provided by the Agency in this regard, as well as informed about the progress in the construction of the Belarusian NPP and commissioning of its first unit.
On the first day of the session, the Minister of Energy of Belarus met with the IAEA Director General Rafael Grossi. During the meeting, interlocutors discussed the development of cooperation between the Agency and Belarus in the context of the implementation of the national nuclear power program, outlined the areas for further interaction, including technical and expert support, exchange of best practices and experience.
The exhibition, which is traditionally held "in the margin" of the General Conference, resumed its work this year. As in previous years, the Belarusian NPP is represented on it with its stand. It acquaints participants of the conference and visitors to the IAEA headquarters with the progress of the Belarusian NPP construction and the development of the national nuclear energy infrastructure. At the opening ceremony of the exhibition stand Victor Karankevich emphasized the transparent and responsible approach to the implementation of this project, the overriding priority of nuclear safety and security matters for Belarus.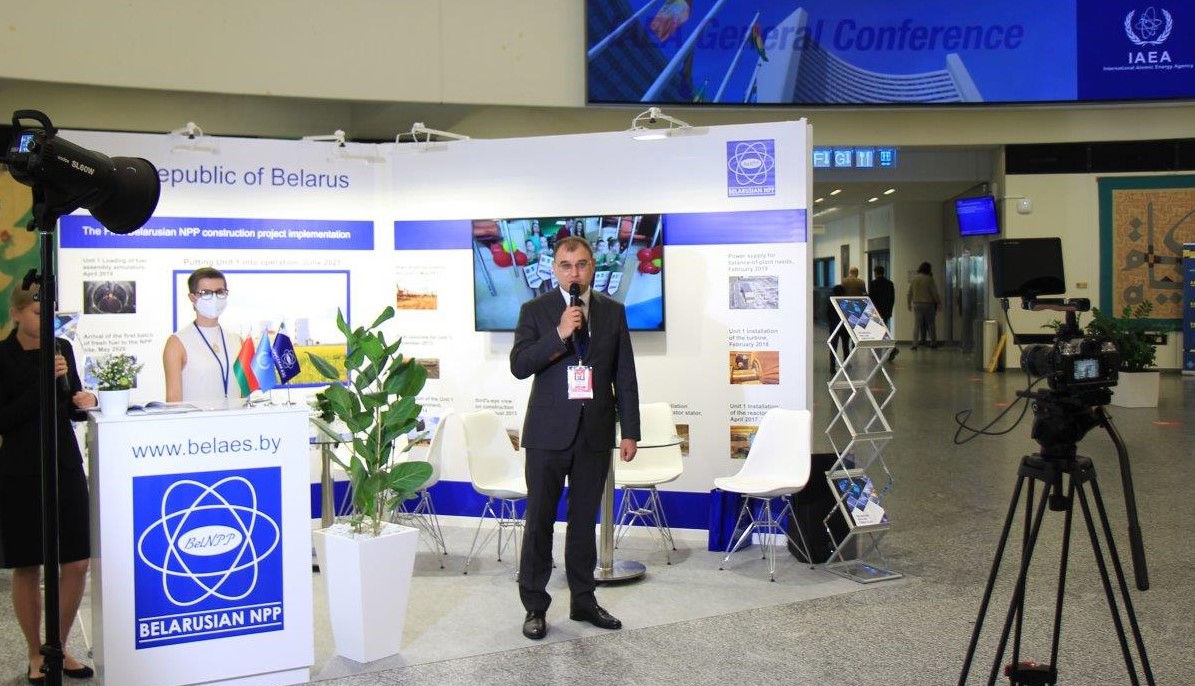 In addition to the participation in official and side events of the session, the program of the Belarusian delegation at the General Conference includes meetings with the leadership of the IAEA secretariat and its departments, as well as meetings with delegations of other Member States of the Agency.